Soft Loop Bags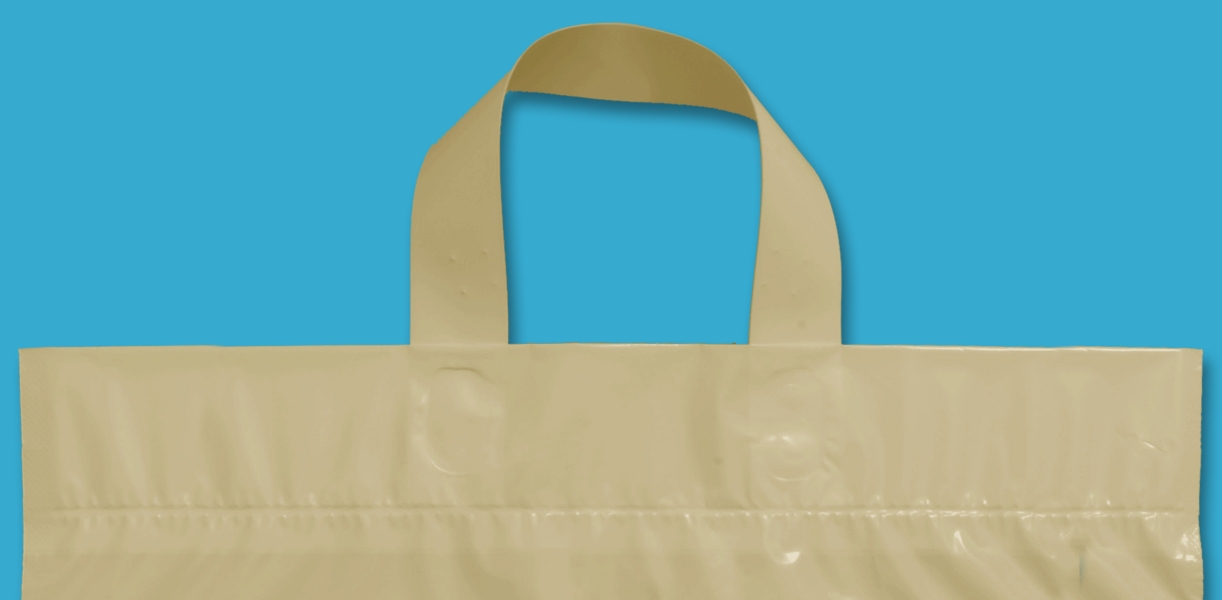 A great option for a reusable bag! Sturdy construction and heavy weight allow this bag to last. Convenient strap handles and double layer top edge.
Low density plastic (LDPE).
Sizes (height measurement does not include handle):
Width: 10" to 26"
Height: 12" to 24" *
Bottom Gusset: 0" to 10" (gusset depth dependent on bag size & film type) *
Print up to 6 colors (6 on one side, 3 on each side, or other combinations)
Available in all film colors
Film Thickness: 1.75 to 3.5 mil
* Height and gusset combined cannot exceed 24".